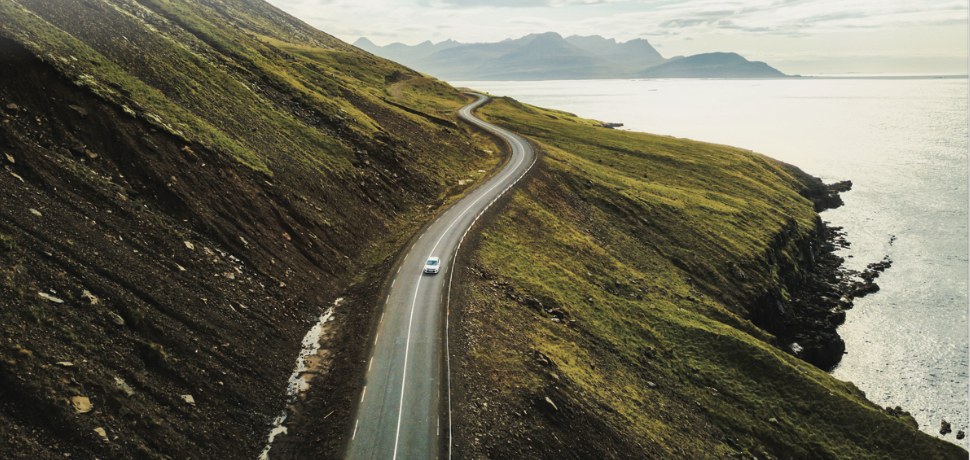 Back to blog
In our last blog with Graham, we examined how the pandemic has affected the automotive industry. In this blog, we're looking forward, as we chat to Graham about what the future looks like for automotive brokers.
How do you view the future for brokers?
If you take a look at the Banking world, there was 100 years between the last bank license being granted until Metro Bank received theirs in 2000. Since then, new kinds of banks like Starling or Monzo are now efficiently servicing customers, and subsequently removing the need for high street branches because one app takes care of everything.
The market is primed for new entrants, and just as nobody thought there would be new banks, nobody thought there would be new manufacturers like Tesla. This leads me to ask, who will be the new Leasing Companies? Customers now want agile, innovative and forward-thinking businesses to trade with. This includes Leasing Brokers and the Finance Companies they have facilities with.
For me, the future for Brokers is the use of API links to Leasing Companies for 'live' rates and proposals to provide enhanced efficiencies to the customers.
Secondly, I think a large part of the future for brokers are interfaces with Fintech companies for functionality like soft-searches. Before a broker spends hours quoting, they will know that the customer is likely to be approved for financing. This would provide a massive advantage, as brokers would only be working with customers that are suited to their business, but can match them to the funder that best suits their needs and financial standing.
Lastly, communication with dealerships is a huge part of becoming a successful broker. The broker, dealer and funder must be communicating in the most efficient manner. That means online, so all communication is recorded. If the broker and dealer are working together as one, this will allow vehicles to be delivered as required, while making the process easier for all parties, including the customer. That's what makes developments like QV Vehicle Procurement so exciting, as we're beginning to see the functionality of the future coming to life.

What should brokers be looking to do over the next 3 - 5 years to remain competitive?
Volume! Growth is key to the success of any brokerage.
But underneath growth is always training, training is vital to doing more transactions. Training your staff to undertake an order correctly ensures your customers are able to make an informed decision, leading to better relationships that translate into great customer reviews.
Training is particularly important when someone joins your company, but it shouldn't stop there. As technology evolves, so do the vehicles we drive. Brokers must be trained in understanding these vehicles, their financial models, possible taxation changes, remaining up to date as these things evolve. Brokers must be engaged with information, and several sites like the LBF, BVRLA or QV Systems have free resources like white papers or training courses to help with this.
Having said this, I do understand the struggles when it comes to training, particularly with staff working from home. As leasing brokers are commission only businesses, it can often be difficult to lose your sales team to training days when they are so crucial to your success. For brokerages to be successful now and into the future, a fine balance between working and training must be achieved.
What advice would you give to people looking to become a leasing broker?
There's no obvious answer as to how to become a leasing broker. It's extremely difficult to break into the leasing broker market-place, and upfront investment is now essential.
With our industry being regulated, brokers have to acquire an FCA license as well as prove and maintain a standard of vigorous compliance. Accreditation and training are required to have access to funders, yet this isn't easy to access. There are no academies or training programs that would alert funders to compliant new entrants in the market.
When I consider this, I think of a skiing analogy: where are the nursery slopes for brokers? In my opinion, there should be a digital system that manages new brokers and provides the funders with the confidence they need to offer them facilities. This requires funders, dealerships and Fintech companies to design and manage a 'cradle-to-grave' system that will help to maintain compliance. Primarily, this would ensure that the new broker is trading within the parameters of the system, approved by funders, that would give them confidence that these brokers can represent them professionally.
The past 18 months have been tumultuous for the automotive industry, but as we see a road out of the pandemic, the future looks to depend on technology and how it can facilitate relationships across the automotive financing ecosystem.
Graham Prince was the MD and Shareholder of Neva Consultants, who supplied and managed over 6000 vehicles on Lease Agreements for both Business and Personal Contracts. In 2019, he successfully sold and exited his business before becoming the Relationship Director for the Leasing Broker Federation.
QV Systems partners with leading technology, consultancy and third-party suppliers to provide seamless functionality across core business services. Our cloud-based platform connects to a range of solutions to help brokers streamline workflows and productivity. Book a demo today to see how you can create a connected brokerage to future-proof your business.
Back to blog