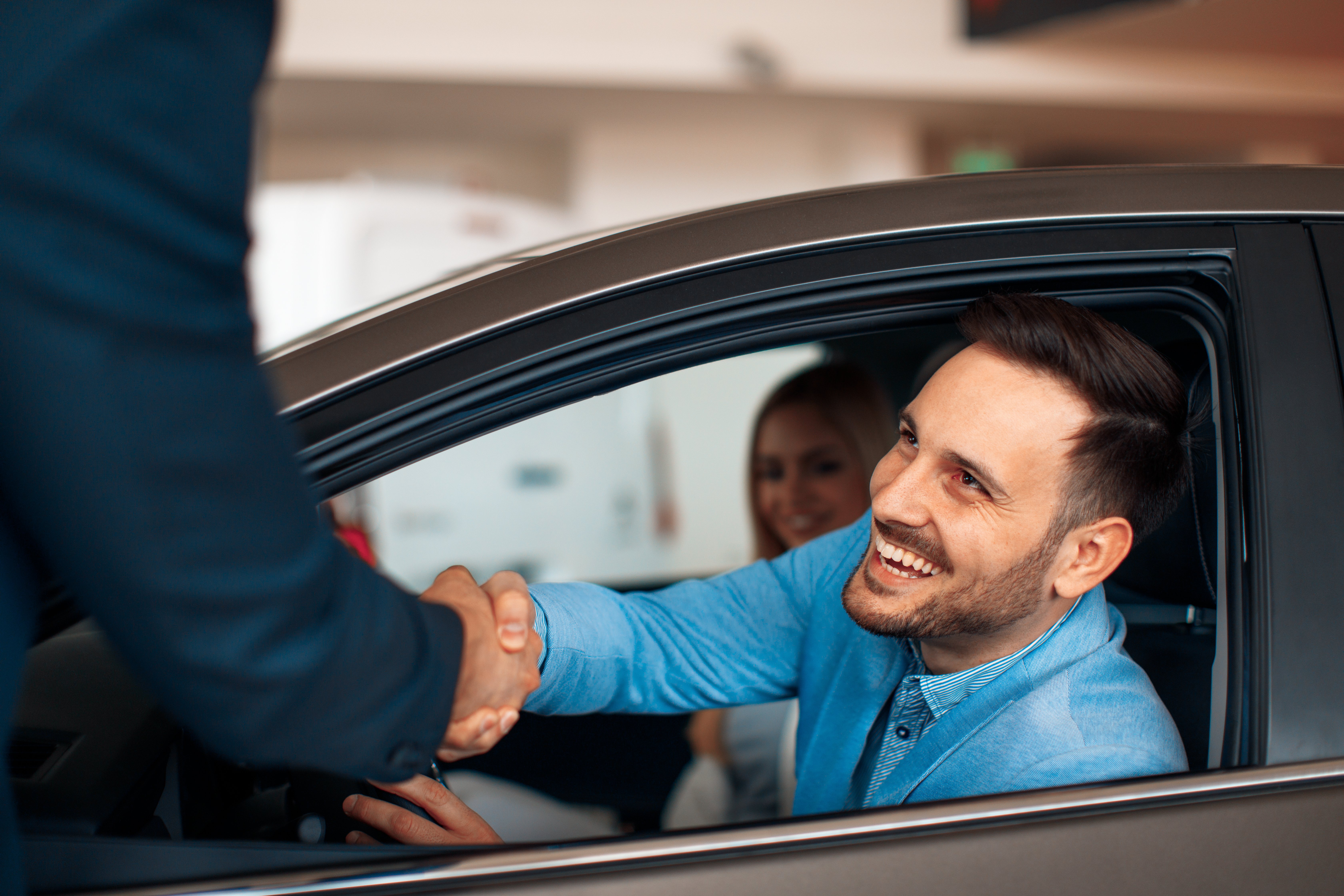 Back to blog
When it comes to choosing a new vehicle, digital is becoming ever more popular for consumers. As the pandemic forced buyers online, businesses had to adapt and market their services in different ways. We spoke to Will Bullen, Marketing Manager at Wessex Fleet about that experience, how to best market your brokerage and Will's top tips for generating more leads.
We know that online car sales massively increased during the pandemic, how has that affected the way brokers consider their online presence?
The pandemic has definitely made brokers reevaluate their online presence.
Firstly, it's important to highlight that brokers were best placed to tackle the shift to online leasing. Brokers have always done business online, and the pandemic has only highlighted how well that process had been undertaken previously. A lot of leasing brokers don't have a physical presence, which has often meant serious effort has been put into their website. So, as customers looking to lease online increased, so did their website traffic.
That being said, brokers have been forced to up their online presence to find and further their audience. I think this has led to a larger investment in marketing, particularly as tools like PCP (pay per click) have allowed brokers to pin-point the customers they'd like to target.
If a customer, for example, has always gone to a particular dealership to lease their BMW, PCP has allowed brokers to get right in front of that customer and establish themselves as the business to buy from instead.
For smaller brokers, being found online can be hard. It's often difficult to rank highly, and the top ten spots can often be saturated. This seems to have led to brokers becoming more clever in the way they market.
Overall, I think the biggest consideration has been a solidification of how important an online presence is, leading to a greater investment in SEO and content marketing. An interesting development to watch will be how this continues as we try to return to normal, will this investment in online presence be long-term or just in the moment?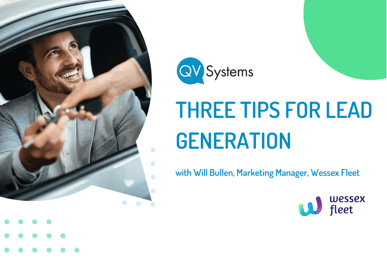 Are you seeing specific trends emerging because of an increase in customers leasing online?
The biggest trend for brokers is longer lead times. As manufacturers have been struggling to supply because of covid related shut-downs or disruptions, it's becoming harder to secure the best cars or deals.
Manufacturers want to do the volume leasing brokers are set up for, but also have to supply physical showrooms. This has led to a supply struggle between brokers, dealers and manufacturers that's making it harder to transact.
This has made it harder to market. Brokers must now navigate how to sell a car that may not be delivered until 6 months down the line. That's not something you can put into an ad or comparison site!
This has then only made it more important for brokers to have an online presence. An established customer connection through digital means like blogs, email marketing or social media keeps your brokerage at the forefront of their mind. Then when it comes to the sale, they're already thinking of you.
If we look at customers, an emerging trend seems to be immediacy. As customers have been forced online, freedom of information is so much easier to find, and consumers want answers straight away. As customers can find information quicker, they also want to transact quicker.
This is coupled with the 'Amazon experience' whereby customers can order a phone or a pair of shoes, and have it arrive the next (or in some cases the same) day. As the expectation of online shopping gets bigger and bigger (you can even buy a house online now!), the same is expected of a car. As there are so many parts to what a Leasing Broker does, it becomes very difficult to consider the supply, stay compliant and maintain that desired speed.
More generally, what are the biggest trends you're seeing in the automotive marketplace?
The biggest trend is that customers definitely still want cars!
At some point (hopefully soon), the world will go back to normal and cars will be needed. There is no denying, however, our world has shifted and that extends to the automotive industry.
Electric cars are starting to become more popular, and brokers are doing more tactical deals to facilitate this. As environmental education has increased and concerns about range reduces, EVs are fitting in with our new world. As employees continue to work from multi-locations, more people are inclined to have an electric vehicle as their mileage is reduced.
As supply is harder to manage against demand, brokers are also more willing to take vehicles on as a tactical deal, particularly if you're serious about generating new customers. Manufacturers and dealerships want the commitment, so more brokers are now going for cars that haven't always been traditional, and rely on funder specials.
Now, to get ahead of the competition, it's important to have more of a commitment on cars and do more tactical deals.
What are some of the biggest challenges' brokers are currently facing?
One of the biggest challenges, other than supply and demand, is an improvement in online presence.
Every broker wants to go further, and to do this you must have a great online presence. It's a real challenge to get into good spots within search engines, so it's difficult to carve out a space to be able to do more.
More specifically, what are some of the biggest challenges brokers face when considering their lead generation strategies?
Ultimately, it's most likely the same for all industries. The biggest challenge in generating leads is carving a space out to be found online. More specifically:
A Good SEO Platform
If you're a broker using an off-the-shelf website it can be hard to work SEO into the website, particularly if you'd like to do something different to the developers.
Competitive Deals
Bigger brokers are able to do more, and as they do they naturally absorb more of the market. This leaves smaller brokerages unable to increase their volume of deals, and it then becomes harder to generate leads.
Being Seen
It's difficult to be found online, particularly in a large market so I'd advise that brokers take comparison sites seriously! They've done the work to ensure they have a great ranking and a good social following, so it's a great way to get your deals out there. Many brokers still tar them with the same bad brush but if you're lower in the search engine funnel, it's a great way to be found.
Algorithms
Algorithms for social media are always changing and this makes it harder and harder to be found online.
What would be your top tip for leasing brokers looking to generate more leads?
SEO
Research the questions your customers are asking, and answer them on your website. This will help increase your search engine rankings.
Content Marketing
Creating content your audience wants to see helps them to trust you and see you as advisors which all contributes to a good relationship that leads to a sale.
Streamline Your Website
Your website forms a huge part of your SEO journey and you need to ensure that journey is good so your bounce rate is low. Your website is your shop window so make sure it looks good, and is easy to navigate. If your customer can't easily find what they need here, they'll find another brokerage who can.
Understand How Google Works
Stay up to date with updates that determine how google will rank your website. Run scheduled technical audits to find what part of your website needs updating, and constantly be optimising.
In a changing market, where should brokers be looking for more advice on lead generation and their general marketing strategy?
Firstly, look at your competitors and what larger brokerages are doing. Larger brokers have more of a budget to spend, so will invent new ways of feeding their business. This is a great place to start when you're looking to do the same.
Secondly, dealing with a digital or marketing agency is key. They can help to ensure your lead generation strategy is always correct. It's their job to stay up to date on trends and changes so they're always looking at what's next. If you can utilise that knowledge to get ahead, it will be great for business.
Lastly, if a broker has generated a lead, what is the best next step to turning them into a customer?
Respond as soon as you can! If a customer has contacted you, it's more than likely they've contacted other brokers too. This is where a good CRM is vital. At Wessex, we use QV Systems' Accelerate Platform which generates an automated email that goes straight to the customer, ensuring they know we're the best person for their business.
Will Bullen is the Marketing Manager for Wessex Fleet. His role involves a host of different tasks, including building relationships with dealers and suppliers, getting vehicle prices across a panel of funders and managing relationships to find the best lease deals for their customers.
What to do next?
| | |
| --- | --- |
| | Having implemented Will's tips, you'll be well on your way to increasing website visits and generating more leads. For more tips on lead generation, download the Online Selling Guide for Automotive Brokers. The guide provides more insights on generating prospects and effectively turning them into customers. |
Download the Guide:
QV

Systems
QV Systems provides automotive brokers with the tools and technology they need to be future-ready. To find out how QV Systems can help accelerate your business, book a demo to see our end-to-end platform in action.
Back to blog