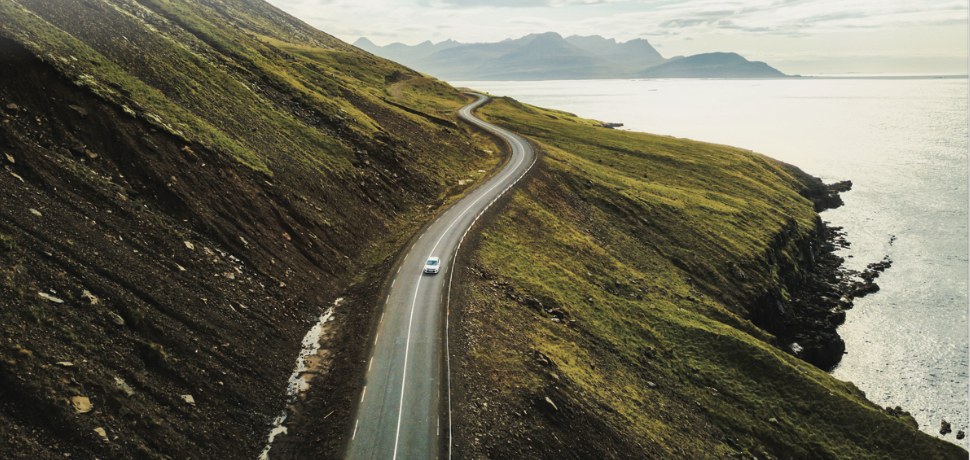 Back to blog
There's no doubt that the past year has brought about immense change in the automotive industry, as brokers have had to quickly adapt to new working environments, market conditions, buyer patterns and more.
With a 16% increase in enquiries from March 2020 to March 2021, the industry seems to be regaining momentum, but how much has the pandemic changed automotive financing?
In this blog, we're taking a look back on how the past year has affected the automotive industry with Graham Prince, Relationships Director for the Leasing Broker Federation.
How do you think the pandemic has changed the automotive industry?
The primary change seems to be that customers feel more comfortable ordering cars digitally, no matter how they're financed. As lockdown began and in-person shopping was no longer an option, I think this digitisation actually played into the hands of leasing brokers as they were already comfortable trading without face to face interactions.
As Dealerships were shut, I also think more customers have considered ordering a vehicle via a brokerage, where they wouldn't have before. This existing understanding of how to effectively service customers online has really held brokers in good-stead to manage this change in buyer mindsets. The pandemic has, however, accelerated this change, and has encouraged customers to put their trust in digital sales and processes just like they would with face to face interactions.
This change is only a replication of what's happening in retail more generally, but it has also shown us a customers' willingness to order larger ticket items online. Whereas ordering online was typically used for smaller items like books, customers now have the confidence in online processes and security to purchase more expensive items. This confidence really comes down to customer service, which has been another aspect of the automotive industry that has changed due to the pandemic.
New developments in vehicles, like the growing popularity of EVs, has meant a more consultative service delivery is becoming the norm. With more vehicle variants (petrol, diesel, hybrid or electric) comes more questions. Customers now require a more sophisticated service, and are only comfortable ordering via a brokerage with real knowledge. This has meant brokerages have had to become more informed, with an emphasis on education and training their staff, as well as investments in their IT functionality.
It hasn't, however, all been plain sailing. The pandemic has massively exposed potential risks. Previously, all staff were working in the office which meant that all data and sensitive information was logged and stored in one place. With the dramatic shift to home working, is security as tight as it was before? Can calls still be recorded in the same way, or emails monitored to ensure customer-focused compliance is behind adhered too? I think the shift in working has caused many brokerages to upgrade their IT systems so at-home working is reflective of processes undertaken in the office. This has led to an improvement in management oversight when staff are working from multiple locations. As flexible working becomes more common, brokers that haven't invested in IT Security and digital functionality (including telephone systems) should do so to ensure the future success of their business.

Has the customer's experience changed for the better because of digitalisation?
Essentially, digitisation has allowed for a greater focus on the customer.
As I mentioned, customers have become more confident buying online which has only led to more choice. They now have the option to buy from brokerages all over the country, rather than just local services. This is great for the customer, but means brokerages must do more to win the business.
With an upscale in more digital-focused systems, many brokerages have digitised 70% of their tasks. Now automated, this leaves the other 30% to be focused on, often associated with customer interaction. It's now all about the consultative sale. This shift to a more education-focused sale means much more time for the customer. While this ultimately may result in a longer sale, it does mean a better customer experience, which encourages upselling and repeat sales, ultimately leading to a high renewal percentage
How do you feel efficiencies within the sales and in-life process have changed with technology?
Technology has completely changed the way in-life processes are managed and undertaken. Quotes, vehicle orders and updates can now be automated, the rekeying of information reduced and processes sped up, but the biggest change has been to customer service. As I've mentioned, customers are happy with the services they've been receiving despite brokers experiencing an increase in order volumes.
Technology has made processes more efficient, but the biggest change technology has made is to the customer experience. This has ultimately led to more satisfied customers, demonstrated by an increase in positive reviews and recommendations to other buyers.
Brokers have done an amazing job adapting to huge changes in working conditions and buyer mindsets throughout the pandemic, and it will be interesting to see where these developments will take the automotive industry.
Graham Prince was the MD and Shareholder of Neva Consultants, who supplied and managed over 6000 vehicles on Lease Agreements for both Business and Personal Contracts. In 2019, he successfully sold and exited his business before becoming the Relationship Director for the Leasing Broker Federation.
QV Systems provides the digitisation brokers need to ensure the success of their business. To find out more about how our market-leading CRM, websites and functionality can help to digitise, automate and accelerate your brokerage, get in touch today.
Back to blog