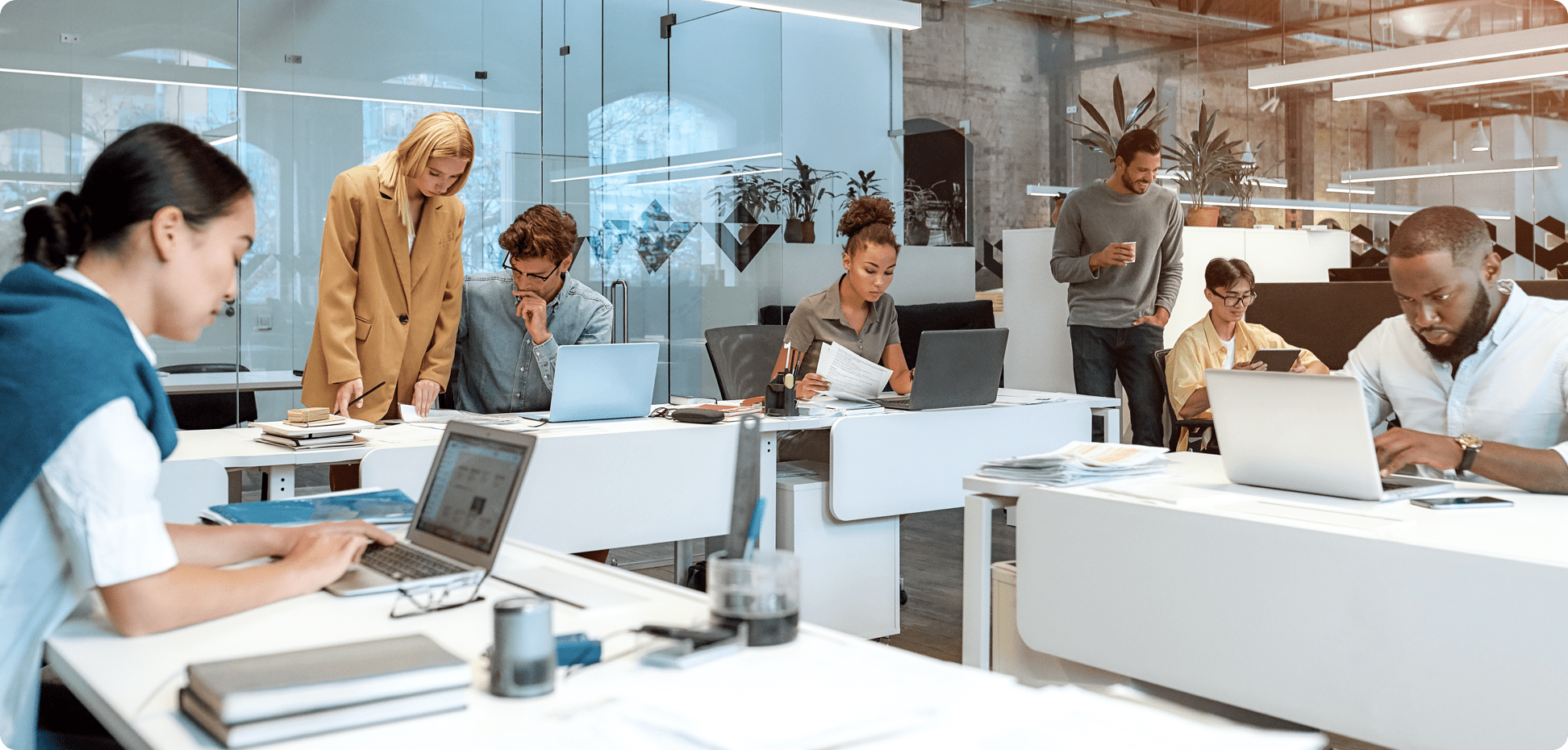 Back to blog
Over the last decade, alternative finance has exploded in popularity as businesses and consumers seek financial support beyond the traditional bank loan. Asset finance is now the most popular method of external funding after traditional business loans, accounting for 18.6bn worth of SME lending in 2017.
This presents a huge opportunity for asset finance businesses to scale by providing a superior service to businesses that tailors finance to their core needs. The challenge is how to do this efficiently, overcoming the manual work and processes that slow down traditional asset finance workflows.
The future success of your business will depend on how well you can adapt to, and adopt, a technology-based approach to asset finance. By centralising customer data and automating repetitive tasks, providers can focus more valuable tasks, driving success for your customers and your business alike.
Standing out in a growing industry
Alternative finance has come a long way since 2008, when the government made expanding the range of finance options available to businesses a priority. Whereas once alternatives were mainly used when a business could not secure a traditional business loan, they have now become attractive options due their convenience and flexibility.
This is especially the case for younger businesses, which are five times more likely to pick an alternative finance option as their first choice lender compared to longer established businesses.
Asset-based lending (ABL) in particular has proven extremely useful for growing businesses. ABL facilities funding can be raised against debts (as represented by invoices) but also against a wider pool of business assets, such as plant and machinery, property, stock or work in progress, giving entrepreneurs a wide range of collateral to leverage for growth.
While 2020 has seen a mixed start for asset finance, there is still strong demand for some areas, particularly when it comes to IT equipment finance, which rose 10% year on year in February.
Growth encourages competition and recent months have seen many several finance providers expanding their asset financing services, or creating new ones from scratch to service demand.
With many brokers offering similar products and working with the same lenders, asset finance businesses must distinguish themselves based on customer experience. This requires a transfer of your time from administering lending to looking after customers and delivering services in a timely and user-friendly manner.

Playing to your advantage
Until recently, most asset finance was arranged by lenders' own direct sales teams, or specialist brokers with in-depth knowledge of the industry. However, as marketplaces and digital platforms have grown in popularity customers want to access the fastest, simplest option they can find online.
While digital marketplaces can service a large amount of customers, they have a lower conversion rate than traditional lenders. If asset finance providers can find a way to compete with the instant choice, flexibility and simplicity of digital services they can then leverage their unique advantages – customer insight and advice – to provide a personal touch to customers. However, this will require a significant shift in the way asset finance is delivered.
For many asset finance providers, lending is still a highly manual process. This is particular true of compliance and security processes - essential work that nevertheless adds limited value for the end customer.
By integrating technology into your workflow, you can automate your financial and security data management to improve efficiencies and reduce fraud risk. Not only does this provide more complete data to understand customers, but it also unlocks time to concentrate on understanding the client's requirements and how they can fulfill them.
The Modern Asset Finance Technology Stack
By implementing the right tools, you can reduce time spent on manual tasks and focus your time on value-adding activities that build strong customer relationships. Technology isn't a magic bullet though, so it's essential to build your technology stack with the customer in mind.
Cloud CRM
Improving customer service levels starts with reliable customer data. Cloud Customer Relationship Management (CRM) tools centralise customer information and make it easier to share insights instantly between teams. This enables you to keep the customer at the heart of your decisions, while enriching the data available to advise them. By integrating your CRM with data capture tools on your website, you can get the information you need from customers instantly, accelerating your underwriting process.
Digital Pricing & Calculation
Once you receive your customer enquiries, technology can help you improve your response times. By integrating pricing and calculation tools into your sales process you can use the data submitted by your customer to quickly find them the right deal based on their unique circumstances and needs.
Online Proposals & Documents Management
Once you've found the right deal, you need to be able to share and track it between customers and funders. Proposal management tools bring your proposals into one place so you can track proposals and live deals in real time. By centralising your documents online you can also reduce time wasted on lost paperwork and manual sharing.
E-Signature & Closing
Once your customer has accepted a proposal, you can close the deal by using e-signature tools to instantly sign paperwork online. Not only does this enable your team to close deals with clients anywhere, it also increases accountability and traceability for your customers and funders.
The Firm of the Future
There is still a huge opportunity in the asset finance market, especially given the current variability in market conditions. Asset finance providers can deliver huge value to businesses by offering the capital and equipment they need to achieve their goals, but this requires a new approach focused on service and speed.
Technology will become ever more embedded in the industry as fintechs accelerate expansion into asset finance. Existing providers still have the advantage of market experience and customer insight, but new tools will be essential to level the playing field.
QV Systems creates bespoke technology solutions for the asset finance industry to unlock the potential of your business. We've worked with hundreds of firms to help them implement new technology and adapt their processes to make the most of new digital workflows.
To find out more about how you can scale your firm through technology, request a call with one of our team today.
Back to blog