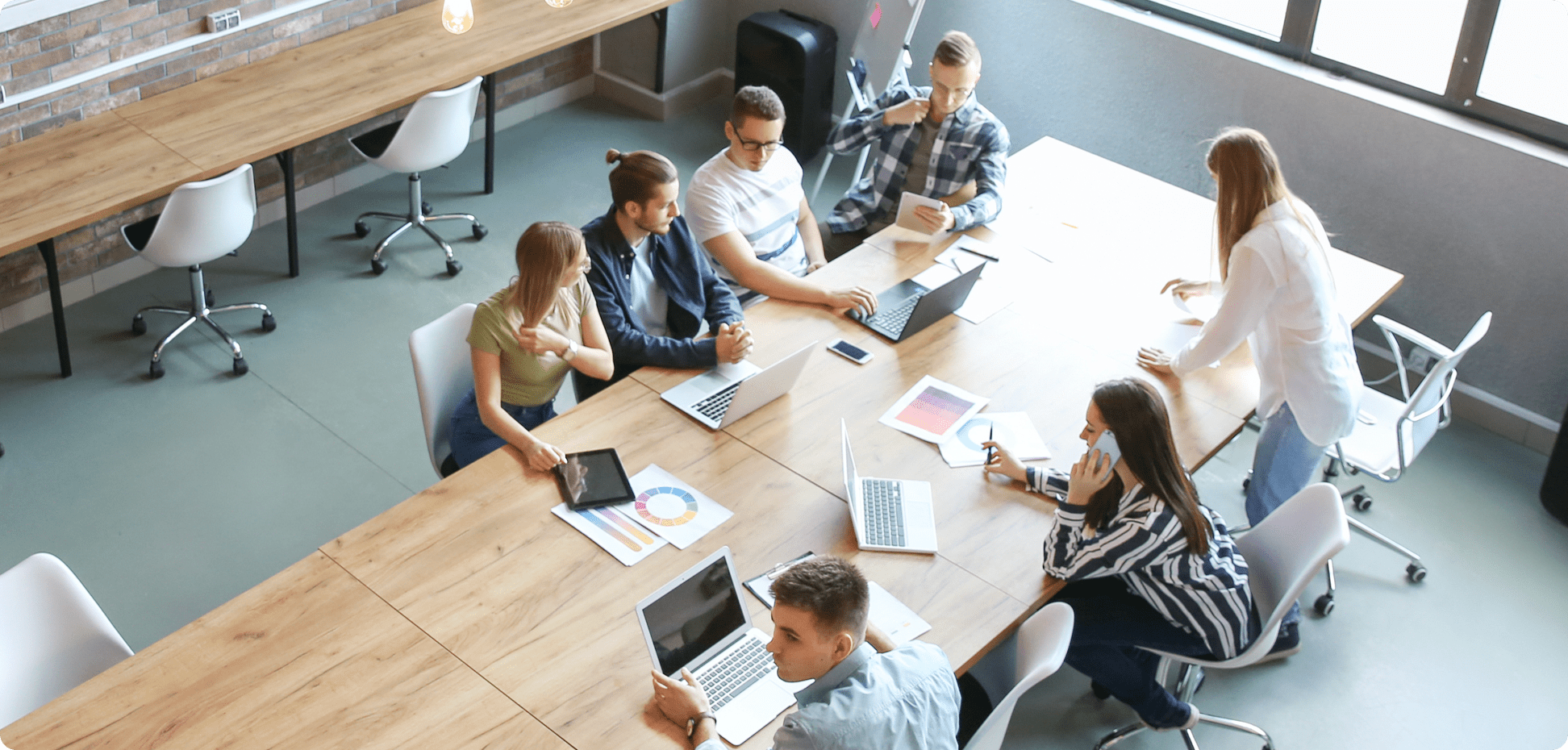 Back to blog
As disruption from COVID-19 rips through all levels of society, the UK's SMEs are bearing the majority of the financial burden. In a situation where a fifth of small businesses could be at risk of collapse within a month, the ability of small businesses to access external finance has never been more important.
While the UK government has taken steps to open up access to capital for SMEs, offering government-backed emergency loans of up to £5m to keep them solvent, there are signs that traditional lenders are falling short as their models fail to keep up with the rapid changes in the lending market.
Now, more than ever, it is critical for alternative lenders to step up and provide the support that SMEs urgently need. This is especially true in the asset finance arena, the second largest source of business funding after traditional loans. Here's how brokers can best position themselves to help business owners and keep the nation's businesses afloat.
Traditional vs Alternative Lending
The government's primary tool to stimulate access to capital is the Coronavirus Business Interruption Loan Scheme (CBILS), delivered through the British Business Bank. This scheme provides access to interest-free loans, overdrafts, invoice finance and asset finance to help businesses through Covid-19-related difficulties.
While this scheme was initially welcomed by the business community, many have since been refused emergency loans due to their financial performance, with others have been turned down for having money in the bank. In fact, fewer than 1,000 emergency loans have been approved so far out of 130,000 enquiries, as of April 3rd, according to UK Finance.
There have also been reports of banks asking for steep personal guarantees to issue emergency loans, forcing applicants to risk their personal assets, and interest rates of between 7% and 12%.
The evidence so far suggests that traditional loan processes are not able to handle the demand, needs and experience of SMEs. The chief reason is a reliance on legacy systems and traditional, manual lending workflows that can't keep up with this fast-moving crisis.
The power of alternative lending
Strict lending conditions, high interest rates and long wait times aren't new issues for banks. In fact, it was the prevalence of these tactics during the 2008 financial crisis that led to a concerted effort to expand the variety of external financing options available, creating what we now know as 'alternative lending'.
Alternative lending is a broad term that describes the wide range of options available to business owners outside of a traditional bank loan. These include services such as asset finance, private equity, peer-to-peer lending and invoice finance.
While these were traditionally used when a business could not secure a business loan, they have now become attractive options due their convenience and flexibility. Alternative financing models have grown significantly in popularity since 2008, with asset finance becoming the most popular method of external funding after traditional business loans, accounting for £18.6bn worth of SME lending in 2017.
Helping business owners make the most of their assets
Many small businesses are having to undergo a significant shift in operations. Shops are moving sales online and restaurants are becoming delivery services, both of which require new equipment and investment. Meanwhile, others are stuck with fixed assets that can't deliver value, such as retail premises and unused equipment, while incurring costs such as rent or wages.
As we emerge on the other side of this crisis, then asset financing can increase access to essential equipment quickly, without the need for capital upfront and unlock the value in stagnant assets, all without endangering the personal assets of business owners.
Several finance providers have already expanded their asset financing services, or created one from scratch to help SMEs through COVID-19, while putting technology at the heart of their service.
Creating a customer-focused service
In order to effectively support businesses, asset finance brokers will need to think strategically about how they offer their services. Remote working and business uncertainty have also hit lenders hard, disrupting existing workflows and processes. To work around this, it's essential to have the right tools on your side to help you work quickly while also managing risk.
QV Systems' asset finance platform gives you all the tools you need to manage large volumes of applications while also providing a tailored service to your customers.
Maximise choice and flexibility with built-in soft search functionality

Centralise your deal management, with our industry-specific CRM tools

Speed up underwriting with easy platform-based communication

Our smart pricing and calculations engine saves time for your customers and your team finding the right deal

Balance proposals and live deals in one place as you send options to funders.
Our in-house experts work with your team to integrate our platform quickly and effectively, so you can focus on helping more businesses.
Putting businesses first
In a time where SMEs everywhere are struggling, it's essential to maximise the options available for financial support to ensure that as many as possible can benefit from fast, efficient access to capital.
Banks will play an important role in supporting SMEs, but if we are truly to be 'in it together' then that must also include widening the array of alternative lending tools to benefit the widest audience.
We believe that asset finance brokers have a huge opportunity to support our nation's SMEs through this difficult time, and we want to help. If you are ready to start putting businesses first, talk to our team today to find out how you can add as much value as possible.
Back to blog