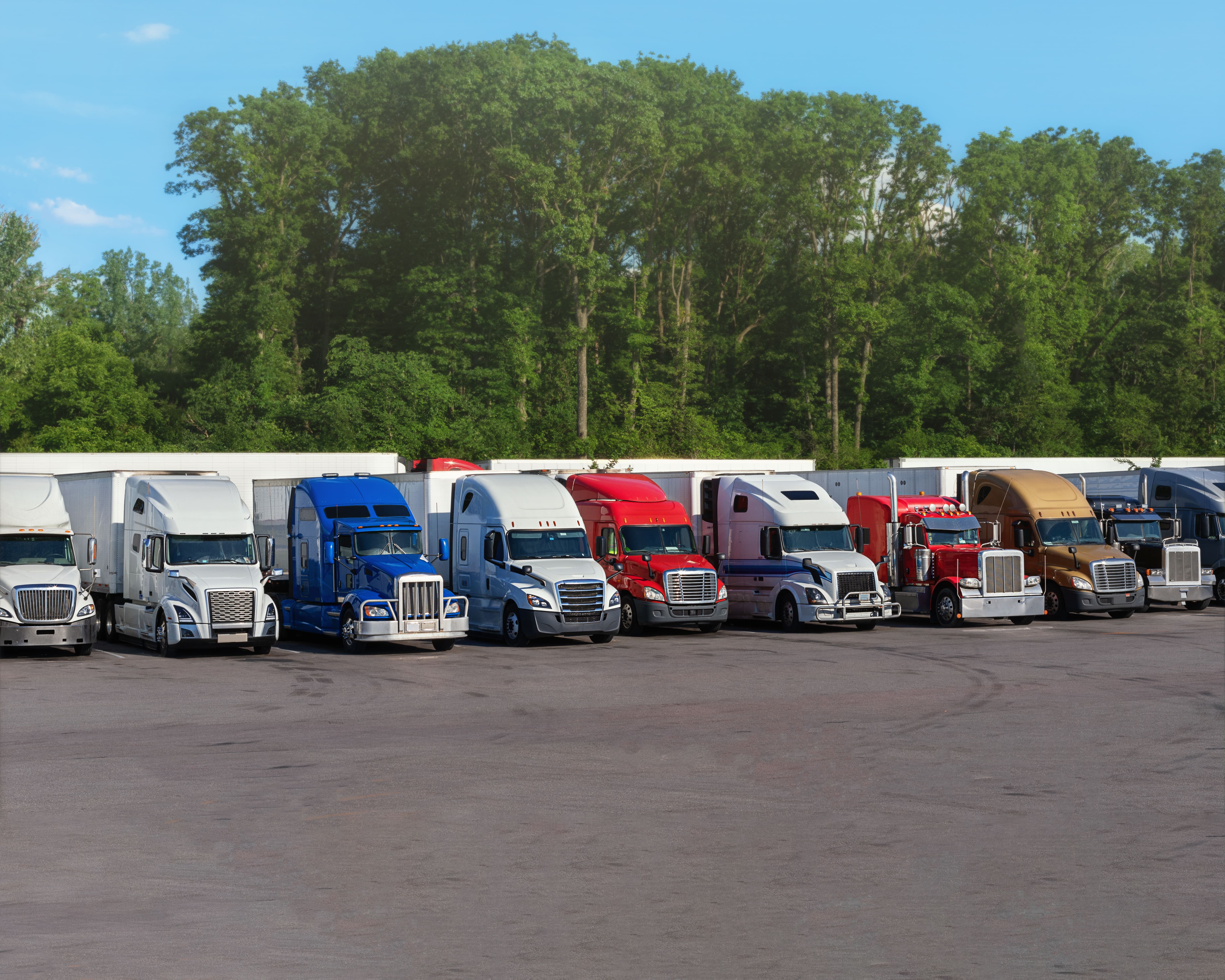 Back to blog
One of the key drivers of the shift away from privately owned transport is the concept of mobility-as- a-service (MaaS).
Just as we've seen on-demand digital services transform sectors like entertainment, with Netflix and Spotify displacing DVD and record collections worldwide, so too are flexible transportation options changing mobility. This can be seen in the explosive growth of ride-hailing giants Uber and Lyft or the car-sharing model pioneered by ZipCar.
In this new world, vehicles change from static assets to become flexible tools that can be deployed strategically to fulfil specific needs. In this blog, we discuss the future and flexibility of the modern fleet.
Advantages of flexible fleets
The idea of accessing a transport solution only when you need it has enormous potential for fleet managers, both in terms of service and efficiency. Moving from a 'one-vehicle-one-driver' model to a 'one-vehicle-many-drivers' approach offers a range of benefits, including:

Improved flexibility for employees:
Transport provision can be built around when employees need it, finding the best option for them in the moment, rather than being tied to a long-term allocation.
Putting idle vehicles to use
Sharing vehicles allows managers to minimise idle time and maximise usage
per vehicle, enabling smaller, more efficient fleets that can lower the total cost of mobility by up to 30%.
Reducing carbon footprint
A single shared vehicle can replace up to 15 private vehicles on the road, lowering congestion and emissions across your fleet and within your network.
Accelerating with technology
Cars are becoming ever more connected. According to Berg Insight, there will be 159 million telematics units installed across the globe by 2020 – providing an ever-greater range of data points around how we move. Fleet managers can now monitor multiple real-time vehicle statistics, such as who's driving, where they're going, at what speed, and how efficiently they're using the vehicle.
Alongside the shift in strategy that comes with MaaS will also be a change in the
way data and metrics are used to assess performance and value. Whereas traditional metrics largely focused on maintaining the vehicle itself, via maintenance, accident rates, fuel usage and parts, new metrics will need to focus on optimising the role of each vehicle as part of a holistic fleet. These include KPIs such as journey success rates, timings, attendance rates and annual cost.
Risk management and technology
As technology and data becomes more deeply embedded in the transportation industry, the role of fleet managers will evolve. High performing fleets will need to prioritise the tracking, management, and implementation of insights from their vehicles. For managers, data-literacy and technology strategies will become an essential part of delivering value.
In addition to its role in the vehicles themselves, technology is playing an ever-larger role in the management and upkeep of fleets. This is especially important when it comes to dealing with market disruption and uncertainty. The past year has seen significant shifts in work and commercial conditions which will have long term effects on fleet management strategies as businesses adapt, including:
Increased working from home and distributed teams

Managing risk through multiple transport suppliers and solutions

Shorter and more flexible leasing contracts
Technology will play a key role in managing the effects of this disruption, including:
Customer Flexibility
Disruption has affected industries in unique ways, depending on their existing infrastructure, employee and customer demographics and commercial conditions. For multi-industry auto-leasing providers, flexibility and customer experience will be more important than ever. It's essential that your leasing systems can manage a range of different contract structures, lengths of engagement and SLAs.
Risk Mitigation
In an uncertain situation, credit scoring and underwriting will be essential to manage your risk and prevent exposure. Modern auto- leasing platforms must be able to quickly and accurately capture customer financials, process them and provide reliable insights that can drive smart business decisions.
Service and accountability
As businesses focus more on efficiency, cost-to-serve and ROI, fleets will be under intense scrutiny to ensure that they continue to deliver value in the 'new normal'. Fleet providers and internal fleet managers will have to create compelling business cases, backed up by data, that prove the value of managed mobility services. Fleet management systems will play a key role, aggregating data and connecting software solutions to create an end-to-end picture of the benefits created by fleets.
Future Proofing your Business
The next stage of fleet evolution will go beyond electric vehicle to automatous vehicles, brining with it questions of ownerships, ROI, implementation, and strategy. These developments mean competition will only become stronger. Those businesses that build an advantage toady, will be in a much stronger position to sustain these market changes.
That's why future-proofing your business requires the right infrastructure. Book a strategy call with QV to find out how we can provide you with a future-proofed solution that fits with your current technology stack.
Back to blog