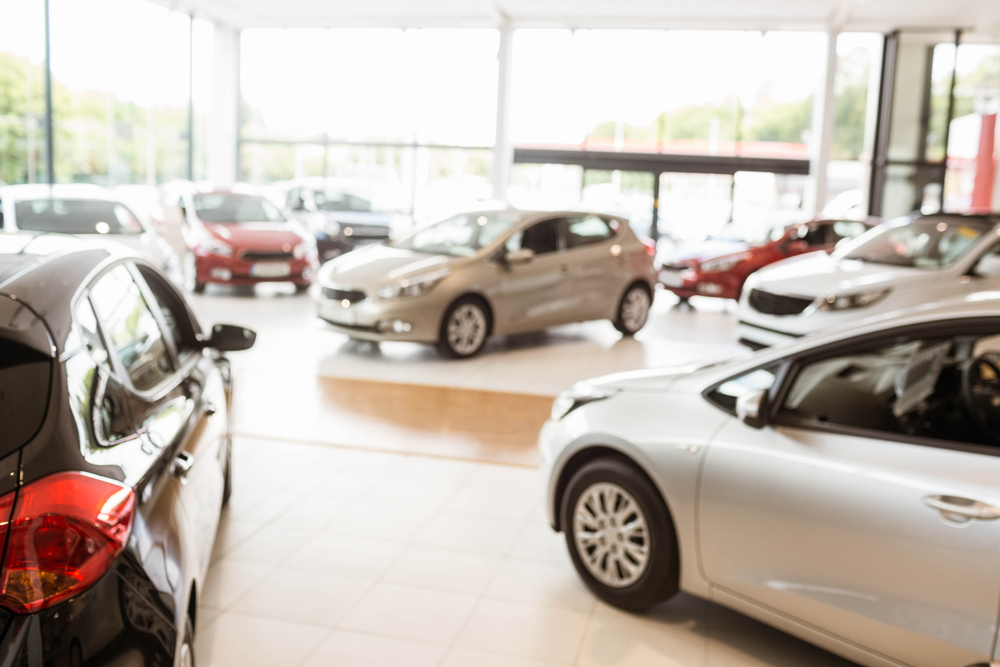 Back to blog
This article first appeared in Motor Trade News.
When showrooms stood empty throughout most of 2020, new car registrations fell off a cliff, plunging by 97 per cent in April. And though dealership sales came back with a boom, they cannot expect things to return to how they used to be.
Buying patterns were already shifting before coronavirus, with more customers moving from thinking about personal vehicles in terms of ownership to "usership", and the arrival of new leasing structures has given dealerships the means to take advantage of this generational shift.
From out of this recent adversity, therefore, the automotive industry can reap new opportunities. A new revolution in automotive financing presents dealerships with a fork in the road, with many forward-looking dealerships embracing new leasing models and the digital technology that enables them to deliver these effectively.
The rise of fleetail and PCH
Great events can act as a catalyst for change. The long-promised "working from home" revolution was finally given impetus by the pandemic, while a decade or so earlier, the Credit Crunch drove a boom in personal contract purchase (PCP). This new leasing model has enabled people to access vehicles they would never have been able to buy outright by lowering monthly expenditure, versus traditional hire purchase.
Similarly, the pandemic has spurred interest in leasing in general, and personal contract hire (PCH) in particular. PCH is perfect for a new generation that doesn't want the burden of owning a vehicle, yet still wants to drive the latest and best models. This new leasing structure brings much greater simplicity: with no option to own it at the end of the lease, customers know they only have to pay rental and VAT, stick to their agreed mileage, and they can hand it back with reasonable wear and tear.
With PCH, customers benefit from the enhanced clarity, cover and flexibility of "user-ship" rather than ownership. Leasing provides them with the perfect way of accessing vehicles without a large upfront cost or worrying about periodic maintenance, while giving them more independence, enabling them to take advantage of a wide variety of deals from a range of manufacturers or funders.
PCH also supports a related development that is transforming the role of dealerships: the blending of fleet and retail ("fleetail"). It's perfectly suited to businesses' move away from company cars and instead offering employees extra salary to spend on vehicles. What's more, it means a steady supply of cars coming back to the dealership, which is especially important given the dearth of new vehicles caused by the worldwide microchip shortage.
There are two ways that dealers can take advantage of this new opportunity. First, they can optimise their broker channel, since almost every dealership that currently offers PCH does so through brokerages. Or they can become a disrupter and become a brokerage or a leasing company in their own right.
Dealers must not forget they have a huge advantage in this market. They are already servicing vehicles throughout their existing contracts and have plenty of touch points with customers. They know where the customer sourced the vehicle from and how it is funded, whether the customer pays for maintenance themselves or if it's covered under a maintenance package, and when the finance is due for renewal. With this information they can obtain the customer's permission to contact them near the renewal date and sell them their leasing products before the broker or leasing company starts their renewal process.
This evolution can be accomplished in two ways: through developing stronger relationships and sales channels with the broker market, or by setting up their own leasing companies or brokerages - or both. Whichever road they choose, to be successful depends on dealers harnessing the power of the latest technology to connect every stakeholder in the chain.
Seizing the opportunity
To be competitive and provide the stellar service customers expect, dealers need to update CRM and back office systems and move to a unified platform that "joins the dots" between themselves, financiers and the broker channel, or eases their evolution into brokers themselves.
Dealerships can now take advantage of a new generation of digital platforms designed for the automotive market which bring the industry together in one unified, all-digital platform. Having access to a "one stop shop" enables dealers to source vehicles from a giant, country-wide network, while customers can choose whichever vehicle they like - and the funding for it - while still having the one-to-one relationship with their local dealership.
The benefits don't end there. Using digital information systems enables new market entrants to set up their own brokerages without having to become a subsidiary, or pay AR fees or work with low-end marketing websites to facilitate deals. And perhaps most importantly of all, choosing the right information system (IS) squares the circle of regulation, ensuring that every communication, contract or other piece of documentation is handled in a fully compliant manner within the system.
For the ordinary consumer, the great changes in the automotive market may seem to be restricted to vehicles themselves, such as the rise of electric cars and the promised future of autonomous vehicles. But what's happening on the ownership side is every bit as exciting and relevant to drivers. At QV Systems, we're proud to be helping dealerships take the brakes off their evolution by helping them to evolve and stay relevant to their customers.
Covid has indeed changed the industry, by bringing an inevitable disruption far faster than would otherwise have been the case. Dealerships must seize the opportunity to future-proof their business by supporting new and better relationships with the broker channel based on firm, digital foundations.
Back to blog