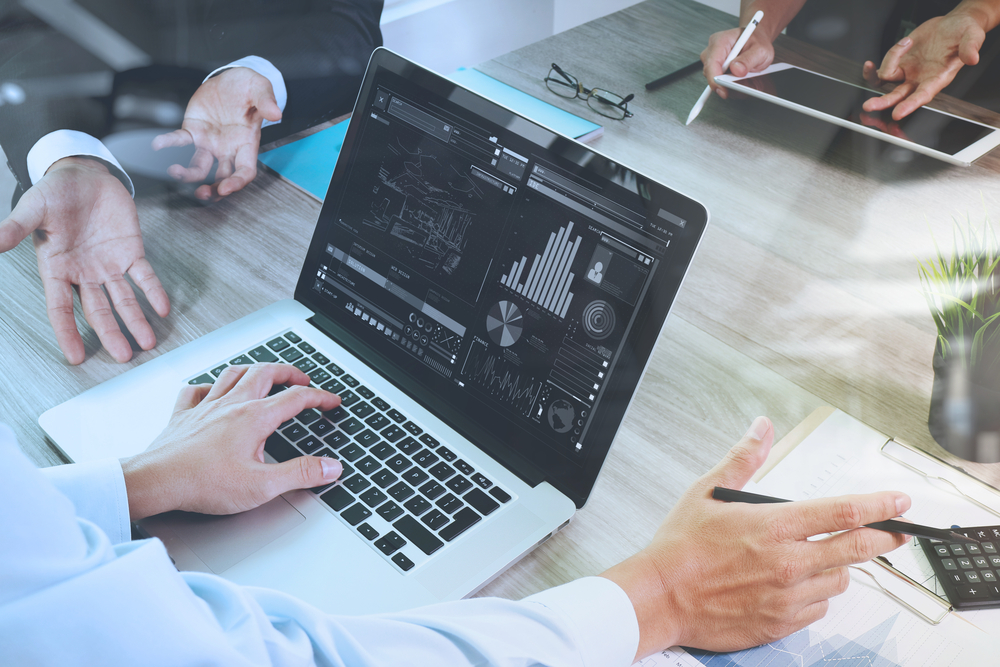 Back to blog
As cyberattacks become more sophisticated, the risk of a data breach and the theft of customer data grows, with a potentially devastating impact in terms of financial losses and reputational damage. This, combined with the risk of substantial fines being levied against companies who fall foul to hackers, means there is now an increased emphasis on businesses to protect themselves and their customers.
That's why it is vital that businesses ensure their software systems and information security processes are not only robust and up to date, but also embrace best practice in a fast-moving risk environment. As many organisations will have to partner with an external company to implement their technology, it's also important to choose a SaaS (Software as a Service) supplier that can demonstrate that it provides the best possible protection for the business and its customers.
A global standard for data security is ISO27001, which sets out a framework of principles for the effective management of information and data, defining the requirements of a modern Information Security Management System. By using ISO27001 accredited suppliers, businesses are ensuring their systems meet these standards, demonstrating they have full control over their security processes, and that they are meeting industry best practices.
Where are we now?
The impact of the coronavirus pandemic has seen an even greater increase in the number of companies doing business online, with research by IBM suggesting that 59% of firms have accelerated their digital transformation plans because of COVID-19. This means even more sensitive data will be stored online, increasing the responsibilities and the potential risks for the businesses trusted with this information.
However, research by Deloitte suggested that by speeding up the implementation of online offerings, companies face the risk of using third parties that haven't been fully vetted or screened. For companies new to such customer data management requirements, or who are looking to upgrade their existing technology, due diligence in finding the right partner is crucial. With so many different providers globally offering different solutions, ISO27001 provides businesses with a detailed set of standards to compare systems and benchmark them against their needs.
To achieve a ISO27001 certification, systems providers must meet strict measures, such as risk assessments, procedures for control and internal audits. For example, they need to demonstrate how stored information is kept confidential and only available to verified users with authorised access. They also need to show how data is safeguarded and protected by firewalls, with limited access for certain users, providing accountability should there be failures or human errors. By achieving this accreditation, suppliers are able to provide tangible evidence of how they keep customer data secure.
QV Systems is ISO27001 accredited, as we believe this recognisable standard underpins our commitment to providing the financial services industry with future-proofed solutions. Solutions that help companies remain compliant, and show customers and regulators that they are offering the highest levels of data protection.
Our future proofed, streamlined software solutions continuously monitor data and external threats, with any vulnerabilities being alerted to the operations teams so they can be resolved, removing potential risks. The landscape of data risk is constantly changing, whether it is an increase in website attacks, malicious software or ransomware incidents. As a result, QV Systems works tirelessly to ensure that the highest possible standards are met.
Research by Experian estimated a 33% increase in fraud during the first lockdown, with the largest rise coming in car and other asset finance applications, growing by an incredible 181%. This sudden, sharp increase is why QV Systems' software automatically offers the latest updates and protection without additional charges, ensuring that this increases in response to new threats. This ensures our customers have full data security, both now and in the future.
For companies handling customer data, especially those in the financial services sector, it makes both common and business sense to partner with suppliers that are ISO27001 accredited. This is because ISO accreditation sets businesses up to comply with key regulations. FCA regulations, for example, requires businesses within the UK to protect customers' data and money, both physically and digitally. As such, businesses and their systems providers, must meet strict measures that demonstrate a clear ability to maintain, and mitigate operational risks, protecting themselves and their customers. Much of these regulations are also covered within the ISO27001 certification. Therefore, choosing an accredited supplier sets businesses up for FCA approval.
This is vital for businesses because the risk these incidents pose can go beyond customers. With financial details and personal information often being put up for sale on the internet, security breaches can hit the bottom line of a business in terms of fines and censure by regulators. In addition to the penalties levied by the ICO, organisations can be slapped with fines of up to 4% of their turnover for breaches of GDPR rules.
By working with ISO27001, accredited suppliers and having these strict standards at the heart of their technology, businesses are able to prove they are taking the appropriate steps to protect their customers, and indeed themselves, from the risk of data breaches at a time when digital attacks are becoming more common and more complex. In turn, this provides reassurance for customers and stakeholders, such as investors and regulators.
The war against cyber criminals is not abating and the growth of online business, means that the amount of data that companies hold, and therefore the risk they face, is only going to increase. ISO27001 accreditation will help to bring certainty to an uncertain world.
If you'd like to know more about how QV Systems protects your business, get in touch with the team today.
Back to blog