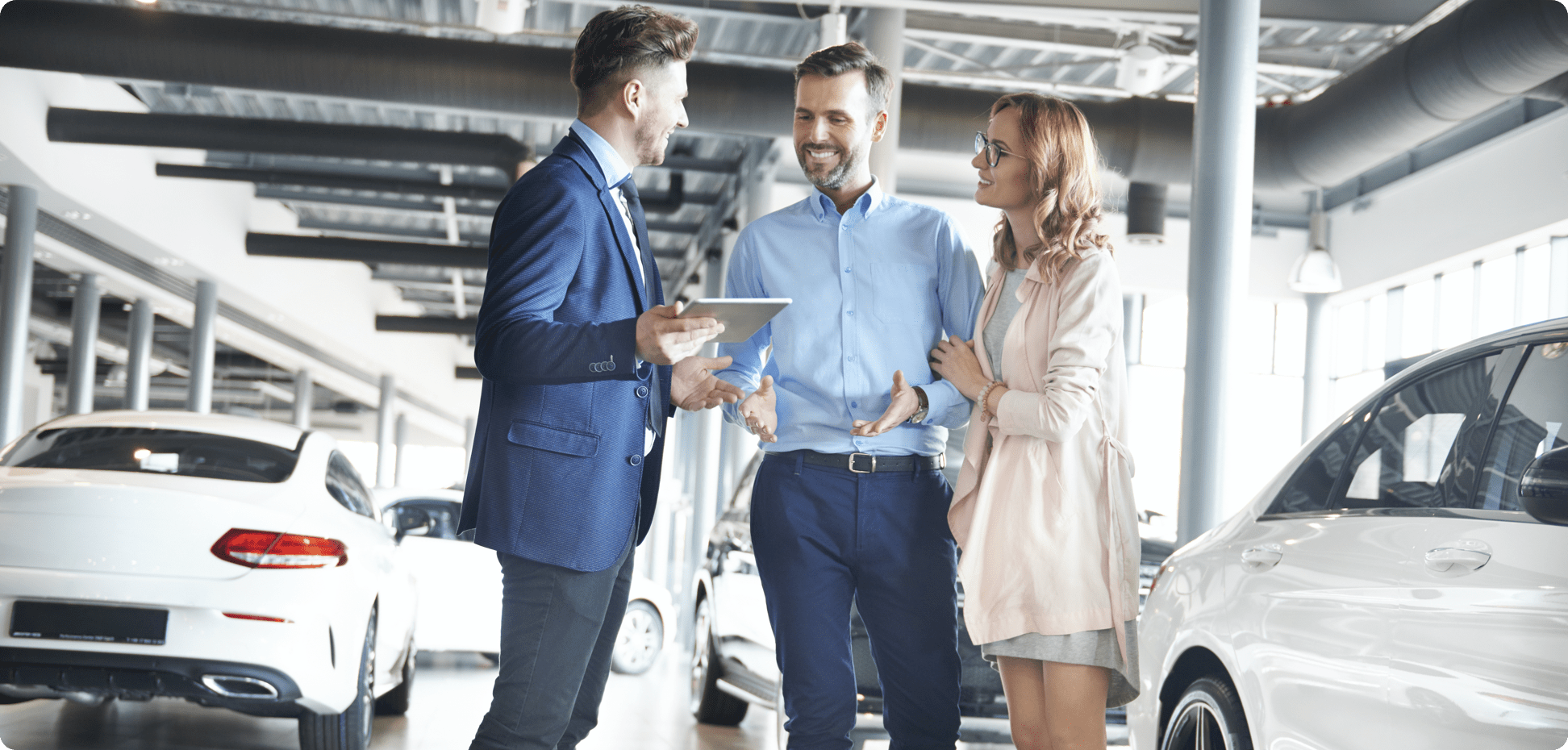 Back to blog
While this has been a turbulent year for the vehicle leasing industry, there are signs that things may be improving. Figures from the Finance & Leasing Association (FLA) show that the consumer car finance market grew 7% in September 2020 compared with the same month last year.
However there are also signs that this recovery will offer new challenges for auto-leasing brokers. In their most recent survey the Leasing Broker Federation revealed that 68% of brokers predict a deterioration in the automotive sector over the next 12 months.
In this evolving market, it's the brokers that look to the future that will be able to capture and retain market share. The current situation has accelerated many of the trends that have been shaping auto-finance for the last decade, with changing consumer habits, updated technology and new processes.
To stay ahead, it's essential to control each stage of the buyer journey with an end-to-end process that engages, converts and nurtures leads through their first sale and beyond.
Here are five reasons now is the time to take that step
1. Physical premises visits are dropping
Even before non-essential businesses were forced to close their doors, customers were spending less and less time visiting physical premises. In 2017, the average number of dealers visited was 2.7 and in 2019 this dropped to 2.3.
As is happening in many industries, this is due to the rise of digital services creating increased consumer agency within the sales process. More than half of automotive shoppers now use a mobile device in their quest for automotive information, with 58% of auto shoppers claiming that in the future their smartphone is likely to be the only device they will use for vehicle research.
In this new paradigm, a functional, professional website is no longer a nice-to-have – it's essential. 75 percent of consumers admit to judging a company's credibility based on their website design. And if your website looks like every other car brokerage website out there, it's going to be harder to stand out. Now is the time to invest in your digital presence and create the right first impression.
2. Customers are buying on detail
While traditional showroom experience combined the visual appeal of a court full of cars with the guidance of a salesperson, modern consumers are looking deeper to make informed decisions. When it comes to selecting a vehicle, modern consumers are interested in the details. The most common reason for choosing a car – 38% of research respondents – is that vehicle's precise specifications.
This means your website needs to provide the full details of every model you can offer and ensure that information is fully up to date. If customers can't find the detail they're looking for, they'll find it somewhere else.
However, it's worth noting that looks still matter. Many consumers still make choices based on looks when it comes to choosing a vehicle. For brokers, the most efficient solution is integrating your website with a third-party data and imagery provider to maximise the visual appeal of your website while also ensuring that your sales catalogue is current and accurate.
3. Inventory shortage risk slowing your sales
One of the major consequences of the global pandemic has been severe disruption to global supply chains. This has been felt especially acutely in the auto industry thanks to the complex, widespread supply chains required to produce, ship and assemble a large number of parts to specification. The result has been a nationwide shortage of inventory. Even for businesses with strong demand from consumers, the lack of available vehicles can still hold you back.
In this fast moving scenario, deals will require extra scrutiny and attention to ensure the right vehicle finds its way to your customer. Accordingly, the level of interaction between Leasing Brokers and manufacturers has increased since the lockdown, moving from 39% staying frequently in contact to 54%. Meanwhile Leasing Broker Federation reports that 91% of brokers are now in frequent contact with dealers to secure the best deals.
Now is the time to invest in technology that brings you closer to your dealer partners to both look out for your customers best interests and also increase your procurement efficiency.
4. Consumers want paperless
In any financial process a secure, auditable paper trail is an essential element of staying compliant and protecting consumer and lender interests. However, there is a strong argument for taking your paper trail paperless
The first is customer expectations. When asked about their top frustrations with the vehicle leasing processes, consumers most common answer was filling out paperwork and contracts. By managing the process digitally you can remove the obstacle of mountains of paperwork and minimise time spent on forms and data entry.
Working with a centralised customer information database, normally a CRM system, you can cut down on repeated information by autofilling contracts and applications with data already supplied by the customer.
Digital quotes and proposals also give you greater leeway to tailor your deal to your clients' individual needs. With cloud proposals you and your clients can see the same information in real time. Not only does this streamline communication, but you can also adapt instantly to changes in their financial circumstances, vehicle availability or transport needs.

5. Handshakes don't need to be physical to be sure
Just as customers want to avoid unnecessary paperwork, many also want to avoid visiting physical premises altogether. Research shows that customers who can run the whole process digitally are more satisfied than those that need to come on-site, with digital experiences rated ten percentage-points higher.
While traditional leasing contracts were always closed in person, with a human-handshake to seal the deal, you can emulate that trust with more flexibility, traceability and convenience for your customers by using e-signature technology to capture customer permissions for checks and closing the deal. Not only does this make life easier for your customers, but it removes another obstacle between initial enquiry to finished deal to help you increase your rate of sales.
Now is the time to change
There is still significant current market opportunity for auto brokers, but taking advantage of this will require a focus on updating tools and processes.
To help brokers adapt fast to the needs of the moment QV Systems is launching a brand new solution to help brokers update their end-to-end sales process, ready for the modern consumer – Broker Go.
Broker Go is an all-in-one solution that gives you everything you need to engage, convert and manage new business with an end-to-end digital process.
Broker Go includes:
A custom built automotive website for your business

An auto-finance optimised CRM system

Online quotes and proposals

Seamless CAP Data integration

A connected vehicle procurement module

Instant E-Sign functionality
To find out how Broker Go can take your firm to the next level, get in touch with our team today.
Back to blog