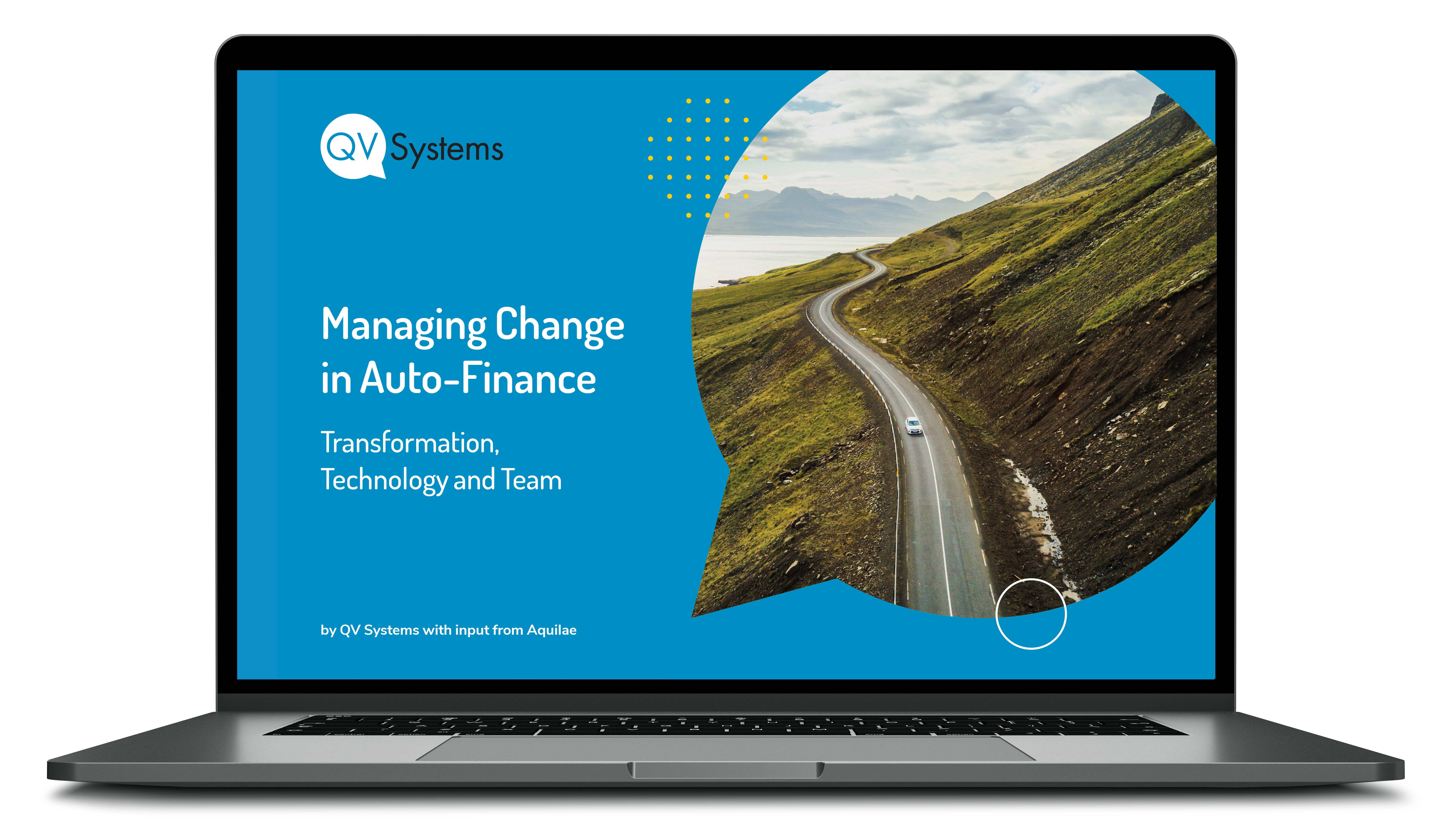 Back to blog
The fleet industry is undergoing huge changes, driven by new trends in market conditions and expectations.
Much of this is due to the evolution of technology, accelerated by the events of 2020. In the face of disruption, 50% of fleet managers adopted new tools to boost efficiency in the last year alone. Meanwhile, electric vehicle use among business customers surged 144% in 2020.
This is putting increasing pressure on fleet managers and OEMs to transform their processes to meet consumer demand and stay competitive in a fast-evolving market. However, to maximise the impact of transformation, fleet managers must take a holistic approach.
The growth of digital tools in fleet management is a huge opportunity to increase efficiency, service and retention among your customers. Yet changes in technology must be facilitated by your team.
As experts in technology, the team at QV Systems can always tell you how great functionality will improve your processes and, therefore, your business. To correspond this evolution with your team, we collaborated with Andy Follows from automotive consultancy Aquilae to match people and tech to create a future-ready fleet business.
In collaborating we found that by investing in new tools without updating the human element of your business at best neutralises possible gains, and at worst will leave your business in a weaker position than before. By bringing your team into the change process, however, you set your business up for success.
This starts with the four fundamentals underlying your team's performance: Clarity, Capability, Purpose and Culture. We've scaled down our full white paper to bring you this shortened blog, for a full view of managing change in auto-finance you can click here to read the white paper.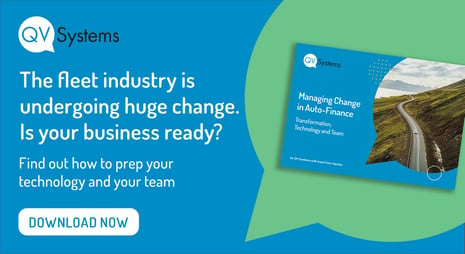 Clarity:
To meet customer expectations and remain competitive, businesses must put connectivity and agility at the heart of their processes. A connected financing process enables clarity at all levels of your organisation, and provides a clear view of what you can achieve for your business and customers.
Capability:
The question that defines capability is 'how well equipped are you?' All technology must be matched to a human purpose to deliver value. The right tools for your business depends on the needs of your customers and the capabilities of your team. Modular platforms enable you to choose the specific features to help you match your functionality to your team.
Purpose:
'How much does it mean to you, what you are doing?' Technology plays an important role in enabling purpose. The tools your team uses should help amplify their value for customers, making them feel useful and connected.
Culture:
'To what extent is the behaviour of the people around you supporting you to perform at a high level?' As technology plays a greater part in our workplace, tools used everyday need to be judged as part of the team itself. The way you value technology should be consistent with your business goals, and tied to the outcomes you wish for your customers.
Implement Change:
Change is unavoidable in today's rapidly evolving fleet industry, but by combining your team with the right tools and processes you can position your business for long term success on your terms.
QV Systems works with forward-thinking auto-leasing and fleet services businesses to assess processes, find opportunities and create unique solutions that help them prepare for the future.
Accelerate is the all-in-one cloud-based fleet management software platform that adapts to your business. Built on a single code base, you can easily integrate the features you need into your current systems or replace your whole tech stack.
This blog is part of a recent guide created in partnership with independent auto-finance consultancy Aquilae, contributing their guidance on how better team management and development can help your business achieve its goal.
We'll show you how to manage transformation across your teams and technology-stack to create a more efficient, customer-focused business. These are the core pillars of a modern, agile auto-finance business and are essential to remain competitive within this fast-changing industry. With the right tools and processes, not only can you help your staff to reach their full potential in their work and client interactions, but you'll set your business up for long term success.
Back to blog