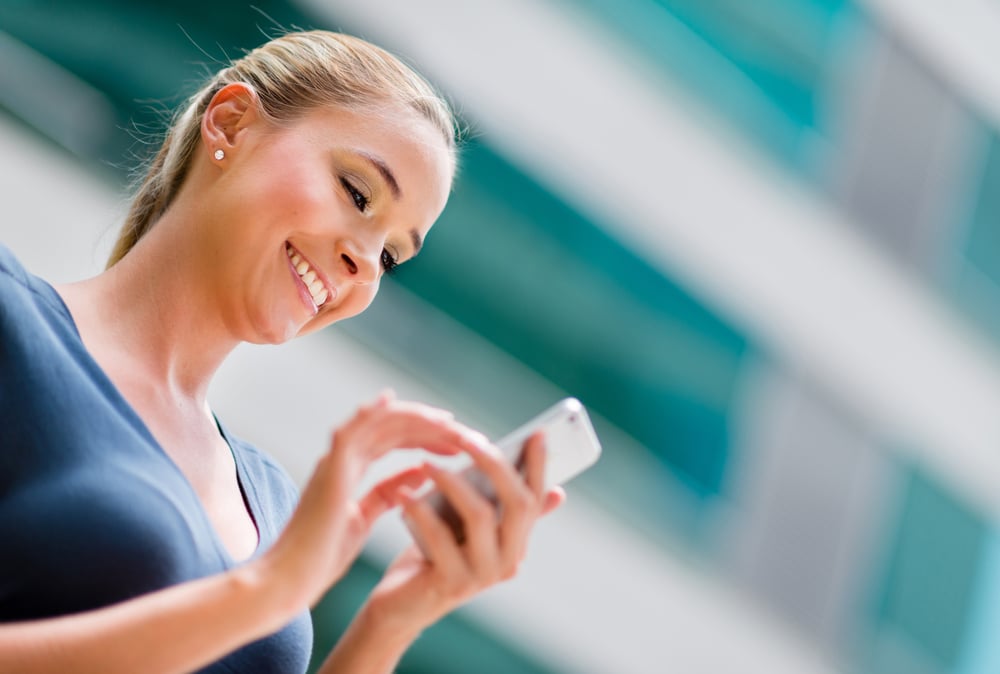 Back to blog
On average, 121 business emails are sent and received by one person, over one working day. With an incredible amount of competition, how can you cut through the noise and engage with your customers in a way that makes them feel appreciated, and you heard? The answer is simple, beat the email by utilising SMS.
SMS messages are a simple way of getting a personal note through to your customer, without being lost in the mass of emails. With QV Systems' Accelerate platform, you can automate these messages to be sent at specific points in your prospect or client's journey.
In this blog, we break down the best times and examples of when SMS' can help you distinguish yourself from the competition.
Sales Cycle:
Send an SMS every time a quote is emailed to ensure that the prospect opens your quote first if you are in competition, and ensure that if your quote ends up in a junk folder, your prospect is still aware it has been sent and when to find it. There is a wide selection of tags that can be used to include information about the quote in the SMS!
Send an SMS a day or two after a quote has been emailed to keep yourself foremost in the customer's mind.
Send a thank you SMS when a customer signs an order form to make them feel valued and start your relationship off on the best possible terms.
For vehicle deals: send an SMS when a confirmed delivery date is entered onto the order to make sure the customer is aware of this important (and exciting) information ASAP.
For vehicle deals: send an SMS one week before the confirmed delivery date to make sure the customer is aware of the date, and delivery postcode. Avoid those annoying last-minute confusions and maximise efficiency!
Send an SMS a day or two after delivery to check everything is well with the customer's new vehicle or equipment.
In Life:
Send an SMS on the anniversary of the contract start date to check in and keep your brand in the customer's mind.
For vehicle deals: send an SMS before the vehicle's MOT test and/or RFL renewal is due (where applicable) as a friendly reminder and another touch point to increase retention.
Send an SMS a few weeks after the start of the contract if you have any value-add products that you want to make the customer aware of.
Increase your collection rates with a series of SMS messages based on a missed customer payment.
Renewals:
Warm your customer up to the end of their contract with a series of personalised SMS messages at the beginning of your renewal process, outlining their options.
Internal Messaging:
Increase engagement with your sales team and send them an SMS when the target close date is almost reached for outstanding deals.
If you'd like to find out more about how SMS can work with your Accelerate platform, get in touch with the QV team today.
Back to blog