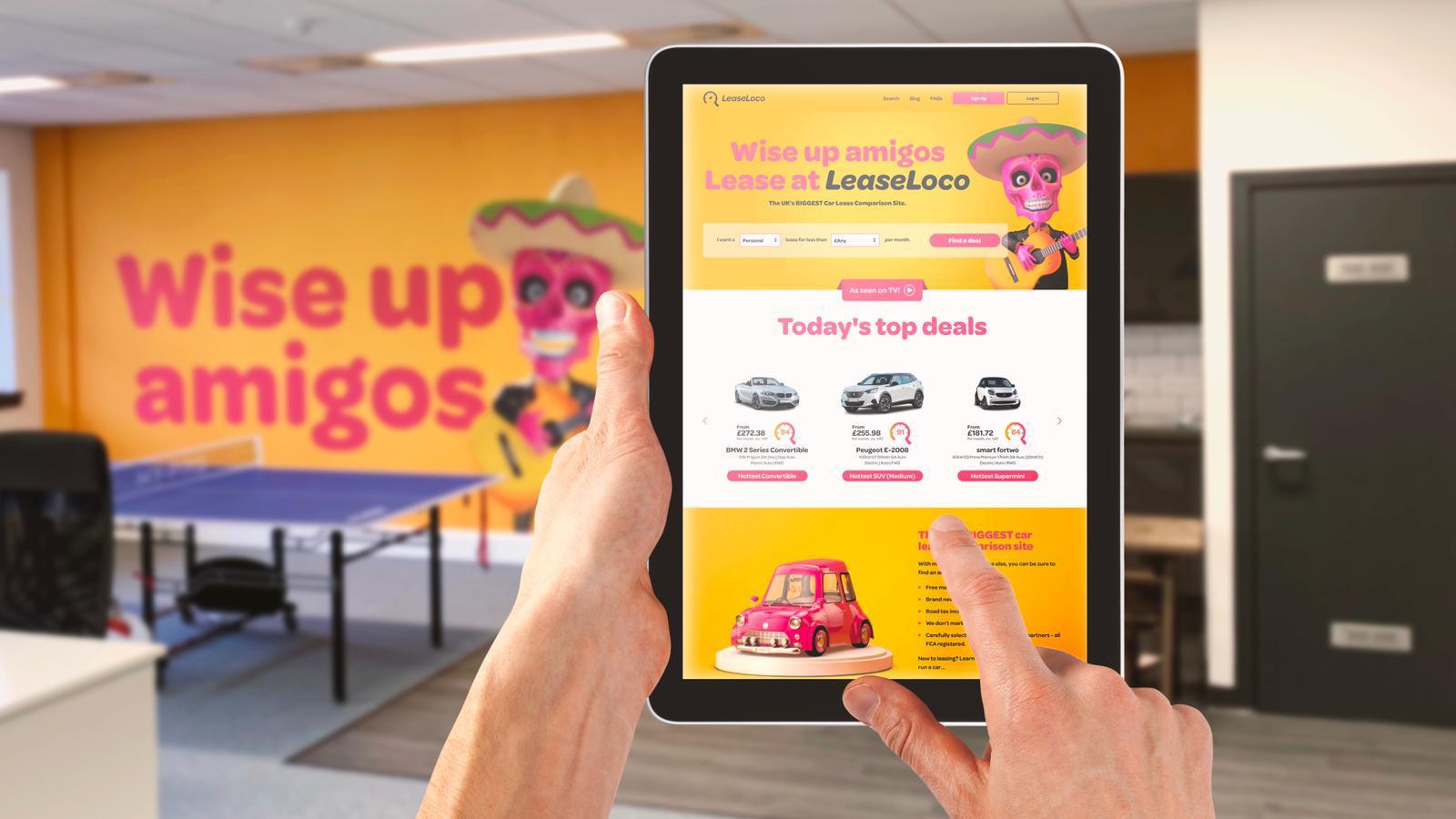 Back to blog
Consumers buying cars online is no longer simply a trend, it is now the new norm. This year, LeaseLoco, the UK's biggest car leasing comparison site, saw over a 3x increase in Q1 sales through their online platform. Consumers can research, compare deals online, discuss quotes, complete applications and see virtual showrooms, all without having to move from the couch! And consumers are loving it.
Despite the past year and everything it has brought, the market for cars is continually increasing. With that, the industry is ever-changing meaning there is a lot to constantly keep up with. The pandemic has highlighted exactly how the automotive industry needs to be reactive, as opposed proactive. A change in consumer attitudes and buying behaviours towards car ownership, along with an increasing pace of technology and innovation, has put pressure on companies to adapt.
So, what else can companies in the automotive industry do to help them succeed? Explore and create valuable partnerships.
Here are 5 reasons that highlight the importance of partnerships for the automotive industry.
1.
Saving Development Costs
By creating partnerships, companies can work collaboratively and gain access to systems and technologies that would take time and money for a single company to take on alone.
In the past, we have seen Ford work with Volkswagen Group with the aim of joining alliances to develop both electric and autonomous vehicles, giving both car manufacturers a step in these markets where they were previously lacking. Ford gained access to Volkswagen's MEB platform for electric vehicles, while Volkswagen invested for an equal share in Ford's autonomous business Argo AI to develop technology to use in their own future vehicles. Through this partnership, both Ford and Volkswagen benefitted through saving time and costs in development. The key to a great partnership is to know one another's strengths, and lean into these to bring the best out of a partnership.
This is the same situation in other areas of the automotive industry, such as car sales and broker systems, especially with the move to the digital world. With the surge of more and more people searching and buying cars online, companies are given the opportunity to partner in order to team up and gain access to systems that they don't have time or resources to develop themselves. Not every business is able to afford a full in-house development team, but partnerships allow businesses to scale where they couldn't have before.
2.
Maximising Efficiency
When it comes to online car sales, brokers are looking for ways to improve their efficiency in order to maximise their profits. This is one of the biggest drivers of partnerships in recent years. If brokers can find a way to improve their operations by removing some of their manual workload through partnerships that provide automation, they can save both time and money.
A Smartsheet report shared that employees look forward to reducing time spent on manual tasks, such as data entry, in order to stay engaged at work and free up more of their time to contribute to the business in other ways. Manual data entry can be prone to errors and is much slower than automated processes. For the automotive industry, businesses can provide quicker services for customers through cheaper solutions and drive volume, which in turn, produces revenue.
LeaseLoco and QV Systems are a prime example of this through their recent partnership. The partnership between a Software-as-a-Service platform and the car lease comparison website has allowed a quicker and more efficient timeline from enquiry to customer response, and brokers have already seen the benefits.
3.
Improving the User Experience
While the growth of online car buying has certainly been boosted by Covid-19, it is highlighted that the demand for the online user experience has been there all along. What was missing was the straightforward and simple systems that allows users to have a seamless experience online. When it comes to searching for cars, a whopping 95% of users will start their search online, even though the majority of purchases will still happen at a dealership. This highlights the crucial importance for a seamless experience between platforms, where users can search for cars and then go on to buy or lease one. Companies need partnerships to meet consumers' expectations of a smooth and simple experience, similar to the ones they experience with major corporations like Amazon. With this big push towards enhancing the user experience, a simple solution is to turn to partnerships that can offer the technology to assist with this.
4.
Gaining Access to New Customers
Partnerships give a wider reach to the public through the promotion made via other businesses, gaining access to their customers and making more people aware of their brand. Therefore, partnerships can be a great part of an effective marketing strategy by putting a company somewhere new. While sometimes it may be one company providing further reach than the other, there should be value for both parties whether it be providing access to new customers, or improving efficiencies.
5.
Enhancing a Company's Credibility
Putting together the benefits of a partnership and the aim to create a stronger business with a seamless and quality experience for customers, the brand equity will be boosted with a more positive perception and experience.
If customers are aware that a company has multiple partnerships with other credible businesses, they will put more trust into it. This is not only applicable for customers, but for other potential partners too. When people see that a business is working well with others, they will be more inclined to also help and support it. This is why it is important to create valuable partnerships with credible companies that will improve business success and inspire trust among customers and clients, and to not just create a partnership with anyone.
Collaboration and creating partnerships is key to improving business success in the automotive industry, to not only improve the customer's experience, but to also maximise efficiencies and save time and resources. A company's credibility can be boosted and they can reach further markets of customers. All in all, positive and valuable partnerships have the potential to drive revenue through a way that one company could not do alone.
Let's not forget the famous saying of 'two heads are better than one.'
About LeaseLoco:
LeaseLoco is the UK's BIGGEST car leasing comparison site, making it super easy to search and compare over 10 million deals from the UK's top dealers and brokers. With more deals than anyone else, people can be sure to find an amazing car or van leasing deal. They value score lease deals to show what's hot, and what's not, and have the most powerful search on the market to make it super easy to find a good deal.
Take a look and compare the hottest lease deals on the market at LeaseLoco.
Back to blog