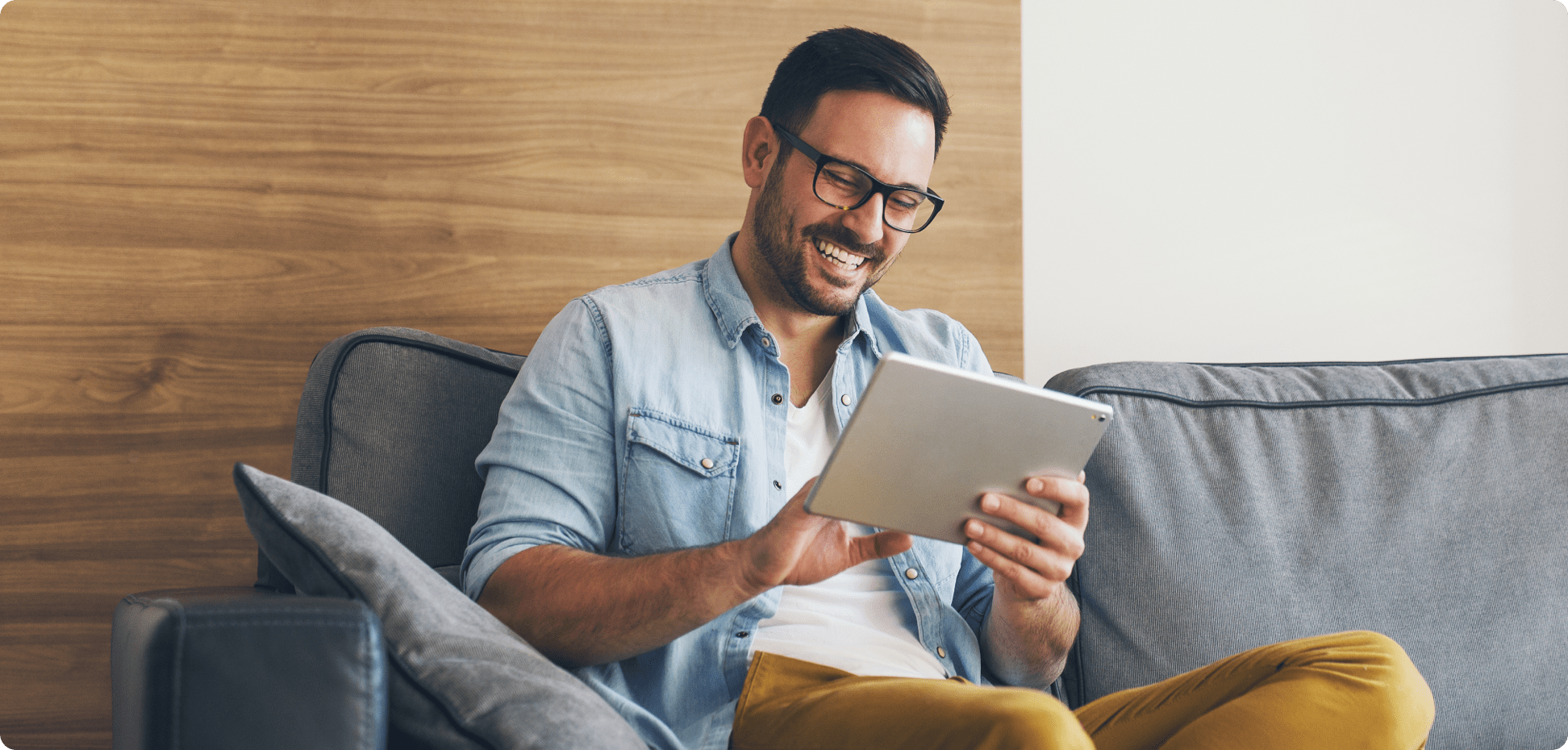 Back to blog
As COVID-19 continues to disrupt trading, it can be hard to find ways of interacting and selling that allows the customer to remember you above the endless news-cycle. Here, brokers have the opportunity to distinguish themselves based on customer service and expertise. It's not just about closing the deal, it's about delivering an experience.
That's where auto-leasing software can differentiate you. By centralising your customer data and automating manual tasks, you can free up your team's time to focus on deals and deliver a market-leading customer experience from the first interaction, through sales and beyond to deliver long term value.
Here's how the right auto-leasing software can make a big difference to your bottom line.
1. Respond faster and win more deals
In the digital economy, it's standard practice for customers to shop around and enquire with multiple brokers. Car buyers in particular spend 61% of their time researching and shopping on the internet before a purchase.
However, when it comes to dealing with enquiries, only 37% of companies respond to their leads within an hour. The usual reasons include busy teams, lost or siloed data or just bad organisation. The result, though, is the same – missed revenue. Because 35–50% of sales go to the vendor that responds first.
Software solves this. By routing all your leads through one central CRM, you can make sure no data slips through the cracks. You can also set automated notifications to flag high-value leads to your potential customers to keep them warm while you respond. Not only do you save time, but you show your customers you care right from their first touch point.
2. Nurture leads to point of sale
Just because a deal doesn't close the first time, that doesn't mean you should give up on it. The lead has already expressed an interest in your services – they just need the right information to bring them to the point of sale.
Car buyers spend an average of 108 days researching their purchase, which gives you a large window of time to engage them through 'lead nurture'. Nurturing a lead provides them with additional information and education to better understand your value and make an informed decision about your service.
By integrating your CRM with an email marketing tool, you can build automated email workflows to stay in touch with your leads, building a relationship based on value and helpfulness. This could be a newsletter with helpful tips, a guide tailored to their needs or even an offer that's extra relevant to their situation.
By nurturing a lead, you can stay top of their mind throughout their research and build a stronger relationship. And with the right auto leasing software, it can all be automated.

3. Build repeat business with lifecycle marketing
A customer isn't just good for one deal. If you treat them well, they can generate new deals at the end of every lease cycle.
The hard part is maintaining that relationship. Businesses tend to focus on the new customers and it can be easy to lose touch. What's more, if you have hundreds of customers, all with different renewal dates, it can be hard to keep track.
By using a smarter auto leasing software suite, you can automate a lot of the hard work. One central CRM lets you store all your contact data and milestones, including their maturity date, and keep your relationships going.
As with new leads, you can use automated email to share helpful advice, mark anniversaries and upsell additional features during their lifecycle. When a contract is approaching maturity, your sales team can then reach out to start discussing renewal options and open the door to a new deal.
4. Have more targeted conversations
Every customer is different, with specific needs, goals and budget. But many businesses just skip straight to the sale conversation, offering a one-size-fits-all approach.
The most common reason is a lack of structured customer data. By making better use of your existing customer information, you can avoid this trap and talk about what matters to them. This starts with a central CRM connected to every part of your business that your customer interacts with such as email engagement, website visits, deal history and previous enquiries.
QV Systems lets you take this to the next level, enabling customers to digitally design and visualise their ideal car directly on your website with QV Images, so your team knows exactly what the customer is looking for.
This allows you to create rich customer profiles that help you target their specific needs, delivering appropriate communications and sharing the right information for your sales team to have productive conversations that increase your close rate.
Unlock your team's potential
Leasing a vehicle is an important decision for any customer, so your sales team will always be your main tool for building the relationships that drive deals. By using the right auto leasing software you can amplify their effectiveness, scale their efforts and help them focus on the activities that grow sales.
We know every business is different, which is why QV Systems offers modular solutions to solve your specific needs, as well as integrating with leading marketing and sales software.
To find out more about how QV Systems can help you help you build a future-ready finance business, get in touch with one of our advisors today.
Back to blog