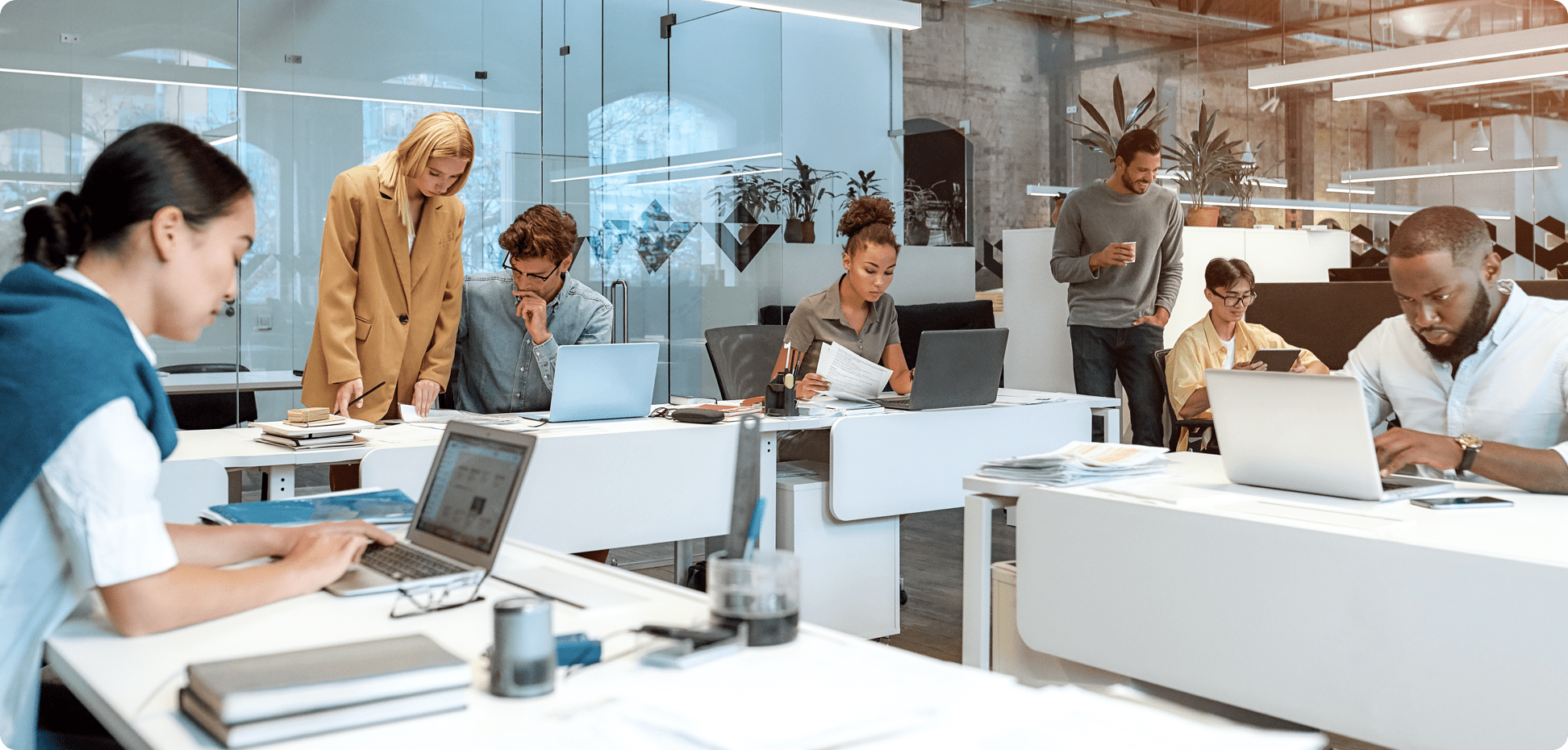 Back to blog
By Rebecca Duckworth, CSO at QV Systems and Tor Bownen, Senior Consultant at
This article originally appeared here, in Global Banking and Finance Review.
Asset finance brokers have never courted the limelight, but it is set to play a starring role in the recovery. That was the message from Richard Cameron, Allica Bank's Head of Asset Finance, in an
opinion article
arguing that economic recovery depends on the expertise that lending brokers and advisers can provide to help SMEs plot a course towards stabilisation and growth.
We could not agree more. Asset-based finance may not always get the plaudits it deserves, but it's the invisible lubricant that keeps the wheels of the economy turning. And after more than a year when so much economic activity has ground to a halt, businesses need support from brokers to access the funding and lending that enables them to stay open and take full advantage of this summer's boom in consumer spending.
There's just one problem: the ABF sector has never felt the same pressures to embrace digitisation as other industries, making it difficult to deliver the type of innovative, responsive funding that businesses need as they emerge from the pandemic.
Inaction is not an option, but nor is there any reason to panic. The rewards of digitisation are legion, and will enable ABF businesses to take full advantage of a once-in-a-generation opportunity to get our stalled economy moving again.
Alternative finance steps into the breach
Great cataclysms like wars or pandemics have a habit of moving history forward, and COVID-19 has been no exception, with the need for emergency lending proving a boon for the alternative finance industry.
With most traditional lenders busy administering the Coronavirus Business Interruption Loan Scheme (CBILS) and Bounce Back Loan Scheme (BBLS), traditional business lending has practically dried up. But the alternative lending industry stepped valiantly into the breach, providing loans even as the big banks locked down their own lending.
But this new role as business saviours has made many asset finance brokers realise that their legacy technology systems - and even a complete lack of technology at all - robs them of the ability to deliver decisions and financing in a timely and secure manner. Not only does the lack of digitisation leave businesses waiting to access crucial funds; it also fails to meet today's customer expectations of being able to access capital quickly, efficiently and online.
There can be no return to old-fashioned, slow, manual platforms and processes, comfortable and familiar though they may be. But before asset finance brokers start to panic about undertaking a decade-worth of digitalisation in just a few months, let us assure you: it doesn't have to be difficult. And the rewards will make you wonder how you could get along without digital for so long.
A better way of lending
Lockdown has forced businesses to find a way to keep running even when employees can't make it into the office. By and large, they haven't just found it's possible to maintain operations remotely, but have even discovered efficiencies they never knew were possible.
It's the same for asset-based financing, if not more so. As remote working increases, successful collaboration depends on the availability, timeliness and relevance of information. The old ways of working - including recording data manually on spreadsheets or even on paper - can't deliver anything like the accuracy, speed or responsiveness of digital - or, for that matter, the much enhanced security that these systems bring.
Besides, can ABF businesses even afford the old ways of working? Automating the processes involved in, say, creating proposals brings enormous gains in accuracy, reducing re-keying and multiplying throughout many times over. But as well as the efficiency gains that enable you to process so many more loans faster and more accurately, there's another imperative. Customers now expect to do everything digitally, from food shopping to financing. Paper-based processes may feel safe and familiar, but they look increasingly anachronistic to customers who expect to do every transaction easily, quickly and online.
We understand that the prospect of digitisation can seem overwhelming, especially for businesses that haven't even deployed their first CRM system. Yes, there is a plethora of applications and functions, ranging from online applications to electronic credit information, automated decision-making and document generation to e-signatures and open banking integration. It's not hard to see the benefits of better-informed, more accurate and faster decision-making that frees up huge swathes of time to concentrate on other areas of your business. But faced with this smörgåsbord, ABF businesses can be forgiven for wondering where they can make a start.
Don't worry. Digitisation isn't a dish to be swallowed whole. And it's not a task you have to tackle (or indeed should tackle) on your own. The whole point about digital is that it's not a monolith: it's modular. Instead of having to buy an all-singing, all-dancing platform. With tools like Cora or Accelerate, a good technology partner like QV Systems, will help businesses identify the functions that will yield the best return in the shortest time frame, and will assist in the development of a digitisation roadmap.
Asset finance brokers will play an increasingly crucial role in our economic recovery, helping businesses access the funding they need to survive and thrive. Digitisation is the beginning of a new chapter in asset-based financing - and for all the firms on which it relies.
QV Systems is working to help asset finance brokers make the transition to digital. Find more resources here or get in touch here.
Invigors is an independent consulting firm solely dedicated to the Leasing and Asset Finance market. Invigors works with lessors, brokers, funders, manufacturers, software providers and professional associations in the market offering strategic and operational advisory services through its network of experienced professionals. For more information visit the Invigors website.
Back to blog